Notice: This rejected photo will be deleted completely 7 days after its initial rejection, but may be linked to other
websites/forums during the 7 day period during which the link is active.

Reason(s) for Rejection:

-
Angle (Going Away): Photos in which the train is traveling away from the photographer, or roster shots focusing on the rear of the subject, are generally not accepted. Exceptions are made for artistic and/or unique images.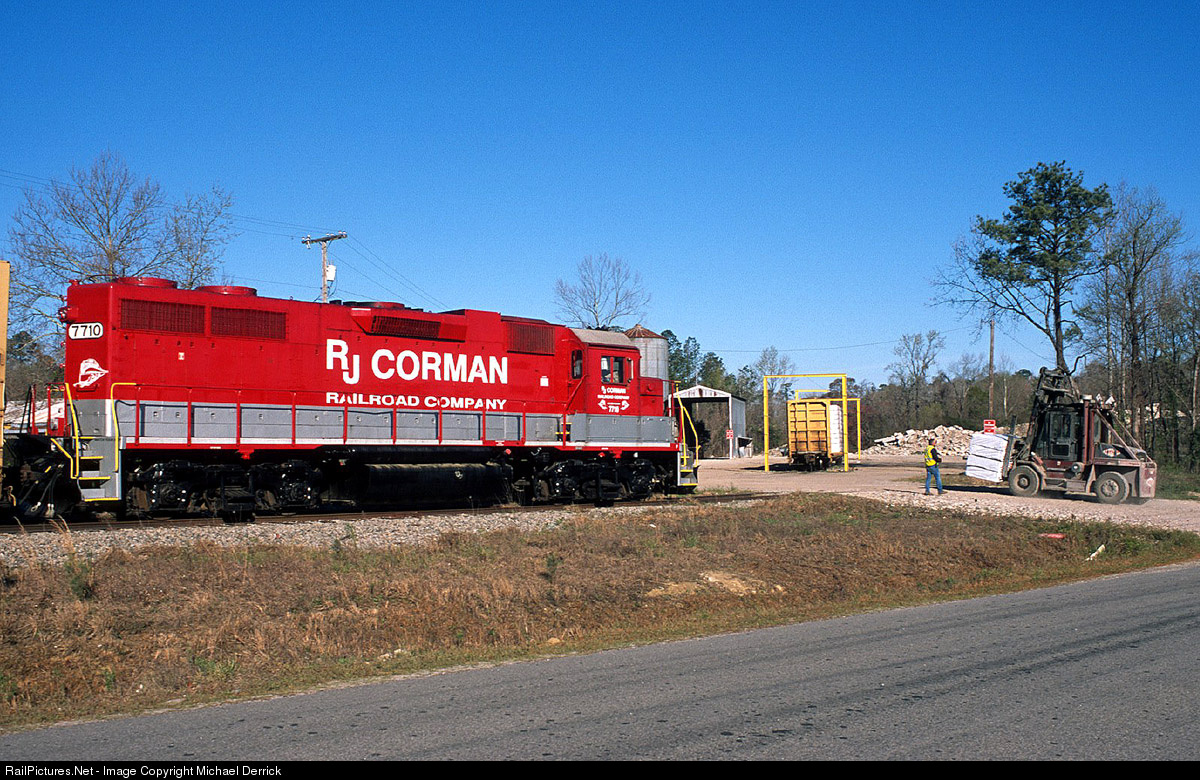 Locomotive Details
Location
» R.J. Corman Railroads
» EMD GP38
» Canfor Southern Pine
» Red Hill, South Carolina, USA
Locomotive No./Date
-
Train ID
Photographer
» RJCS 7710
» March 21, 2017 - RJC-1
» Michael Derrick (106)
Remarks: R.J. Corman Carolina Lines now operates the former Carolina Southern Railroad. Here, the crew and a Canfor employee discuss cars to pull from the industry in Red Hill, SC near Conway on the former Waccamaw Coast Line, affiliated with the former Carolina Southern. New life for a shortline which seemed gone not that long ago.


Photo Copyright © 2007 Michael Derrick . All Rights Reserved. Photo Usage Policy
This website Copyright © RailPictures.Net 2002-2017. All Rights Reserved.